2 November, 7:00 pm

-

8:30 pm

£20 – £25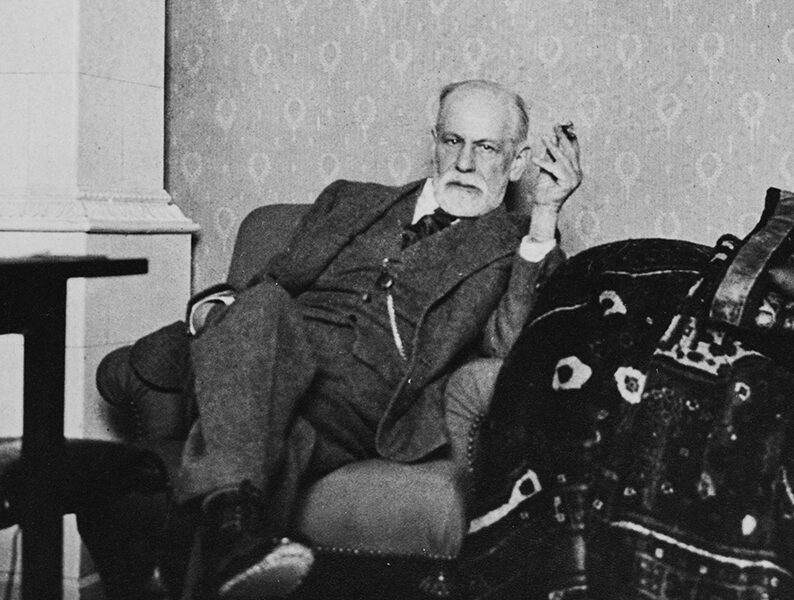 Join us for the first of a new series of evening events at the Freud Museum titled Provocations, or Difficult Conversations in the Home of the Talking Cure. In-house only.
Ruskin Park, Sylvia, Me and the BBC: An Evening with Rory Cellan-Jones
Can we ever really know the truth about our parents?
Rory Cellan-Jones knew he was the child of a brief affair between two unmarried BBC employees. But until his mother died and he found a file labelled 'For Rory', he had no idea how their relationship began and ended, or why his peculiarly isolated childhood had so tested the bond between him and his mother. In Ruskin Park, Sylvia, Me and the BBC, he tells the story of what he uncovered in these papers: a love affair, and the effect of post-war respectability on it. He also evokes the centrifugal force at the centre of all their lives: the BBC. His father may have directed The Forsyte Saga and Rory may have watched him from the corridors, but he was long into adulthood before he actually met him. Until then, his life was bound to the one-bedroom flat he shared with his mother in Ruskin Park …
Rory Cellan-Jones will be in conversation with the journalist and writer, Erica Wagner
'Ruskin Park is so much more than a memoir. It is tribute to an individual woman and a whole generation and class' Justin Webb
'Almost unbearably moving, but never sentimental. A fascinating, intensely personal story, courageously told with unflinching honesty' Adrian Chiles
---
Bios
Rory Cellan-Jones was the BBC's principal technology correspondent until 2018. He now writes an influential substack column on medical innovation and tech. Through this and his 320k+ Twitter followers @ruskin147 he spreads awareness of technological developments in the fields of medicine, health care and – more specifically – Parkinson's. Together with Jeremy Paxman and several others he has begun a new podcast on Parkinson's called Movers and Shakers.
Erica Wagner's latest book is Mary and Mr Eliot: A Sort Of Love Story. She was the literary editor of the London Times for seventeen years and is a contributing writer for the New Statesman and consulting literary editor for Harper's Bazaar; she is on the Board of Directors of Creatd, Inc. She is the author of Chief Engineer: Washington Roebling, The Man Who Built the Brooklyn Bridge, winner of the Eccles Centre and Hay Festival Writer's Award; her other books are Ariel's Gift, Seizure, Gravity and she is the editor of First Light, a celebration of the work of Alan Garner. She was made a Fellow of the Royal Society of Literature in 2023.
---
TICKETS
Tickets include a welcome drink and book signing.
Freud Museum Members and Patrons receive 20% off the standard ticket price on all events, courses, conferences and On Demand programming.
The purpose of this event is to raise funds for the Freud Museum London, which receives no regular public income.
---
Buy the Book
Ruskin Park: Sylvia, Me and the BBC is available to purchase from the Freud Museum Shop.
Worldwide shipping available. Pick up your copy now >>