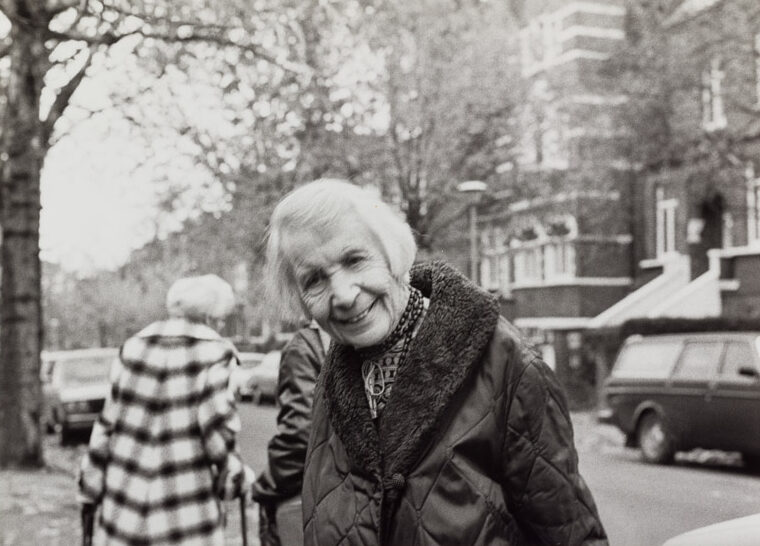 A new life in England
Anna Freud was born in Vienna on 3 December 1895. She was the youngest of Sigmund and Martha Freud's six children. Anna came to London from Vienna with her family when they fled Nazi-occupied Vienna in June 1938. Here, Anna made a new life, practiced psychoanalysis and established a high reputation in her own right as a pioneer of child psychoanalysis.
Anna's parents, Sigmund and Martha Freud, were near the end of their lives when they came to London, and Freud had even been prepared to remain in Austria despite the Nazis. It was partly to give Anna a new beginning that they uprooted themselves. Like many refugees, Anna threw herself heart and soul into her new life, writing to the American psychoanalyst Clinton McCord: 'England is indeed a civilised country and I am naturally grateful that we are here. There is no pressure of any kind and there is a great deal of space and freedom.'
Sigmund Freud was suffering from the late stages of oral cancer when he died in his study at 20 Maresfield Gardens on 23 September 1939. Martha, and then Anna, made no changes to Freud's study and it remains just as it was during his lifetime. The extraordinary atmosphere of Freud's study, containing the original psychoanalytic couch on which his patients told him their dreams, can be a deeply emotional and inspirational experience for many of the visitors to the Freud family's final home in London.
20 Maresfield Gardens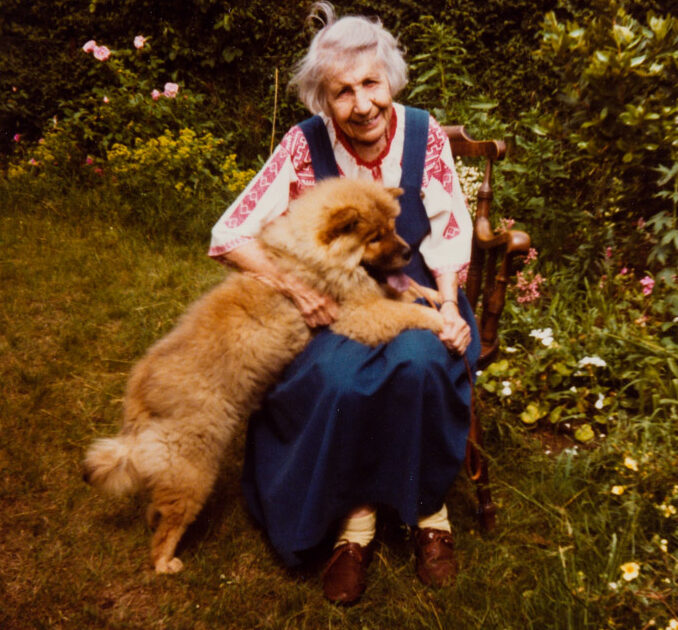 Anna lived on this quiet, tree-lined residential street in Hampstead for over 40 years. When not working at her psychoanalytic practice, she could be found busy weaving at her loom. For Anna, weaving was both useful and therapeutic, for it calmed her and helped her to concentrate, perhaps, in much the same way as her father needed cigars to help him work. She even composed lectures at the loom.
The Freud family had always been dog lovers, bringing their chow, Lun, with them when they left Vienna. Anna kept chows for the rest of her life, and each was given the name Jofi. Her friend Alice Colonna was to inherit one of these Jofis and, during Anna Freud's final illness, she made this picture as a gift and consolation for its ailing mistress.
Two years before her death in 1982, Anna established a charity and bequeath her home at 20 Maresfield Gardens to the creation of a museum dedicated to her father, Sigmund Freud's life and work. The opening of the Freud Museum London in 1986 was also made possible thanks to the generosity of a close family friend, Muriel Gardiner, who helped finance the Freud Museum through her family's charitable foundation (The New Land Foundation).
A life with children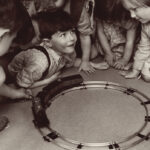 Child analysis had remained relatively uncharted territory in the 1920s and 1930s. Despite Freud's early study of 'Little Hans', the psychoanalytic understanding of children came largely from the analysis of adult patients. This gave only a partial view of children's development and offered no clues as to the analytic methods required to help them.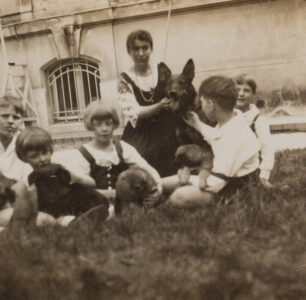 Two of Anna's mentors in child psychology, Siegfried Bernfeld and August Aichhorn, had both had practical experience of dealing with children. Anna herself had started her career as a school teacher and began analytic work with children in 1923.
During her nearly 60 years of professional practice, Anna had sought useful social applications of psychoanalysis in treating, and learning from, children. She left her legacy in her writings, in the clinic she formed and directed, and in the memories of those who knew her.
Plan Your Visit
Visit Anna Freud's home of 40 years and see her collections. Experience the unique atmosphere of Sigmund Freud's study and see his original psychoanalytic couch. Plan your visit now.
Here's how to make the most of your visit: What to see at the Freud Museum
Opening Times
Wednesday: 10:30 – 17:00
Thursday: 10:30 – 17:00
Friday: 10:30 – 17:00
Saturday: 10:30 – 17:00
Sunday: 10:30 – 17:00