"20 Maresfield Gardens… our last address on this planet."

Sigmund Freud
Freud and his family came here in 1938 as refugees from Nazi persecution.
The Freuds were fortunate to be able to bring all their furniture and household effects to London.
Sigmund Freud's Study
Freud's study has been preserved just as it was during his lifetime.
It contains Freud's original psychoanalytic couch, on which his patients were invited to recline and say whatever came to mind.
The study also contains his remarkable collection of antiquities. Almost 2,000 items fill cabinets and are arranged on every surface. There are rows of ancient figures on the desk where Freud wrote until the early hours of the morning.
The walls are lined with shelves containing Freud's personal library of over 1,600 books, interspersed with several notable pictures hung as he arranged them.
---
Dining Room
Next to the study is the dining room, now an orientation space for visitors.
The dining room contains painted 18th century Austrian country furniture which came from Anna Freud's and Dorothy Burlingham's country cottage at Hochrotherd in Austria.
Also on display in the dining room are several paintings collected by Sigmund Freud, and Edmund Engelman's extraordinary photographs of Freud's apartment in Vienna. Taken just weeks before Freud's escape, these photos capture the atmosphere of the early days of the Nazi annexation.
---
Upstairs Landing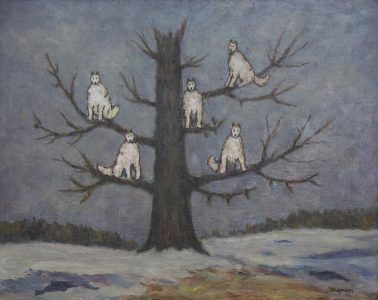 The landing features two portraits of Sigmund Freud, one by Ferdinand Schmutzer, the other by Salvador Dalí, who visited Freud in London.
A family tree is located on the landing, giving an overview of Freud's family background and the context of his life and work.
Also on display are two paintings by one of Freud's most famous patients, Sergei Pankejeff. The paintings depict the childhood nightmare he recounted to Freud, which later earned him the nickname 'Wolf Man'.
---
Anna Freud Room
The house is also filled with memories of Anna Freud, who lived here for 44 years and continued to develop her psychoanalytic work, especially with children.
The Anna Freud room depicts aspects of her work and character, and documents her pioneering work.
It contains furniture from her study, including her analytic couch, mementos from her life, and documents her pioneering work with children. Read Anna Freud's Story.
---
Garden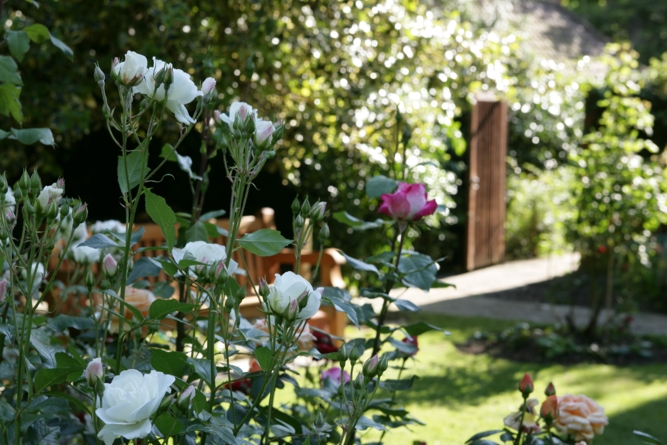 Both Sigmund and Anna Freud loved the garden, which is still meticulously maintained and is one of the delights of a visit to the museum.
The garden today is largely as Freud would have known it, from the terracotta flower pot, containing a red geranium (with Anna Freud's trowel still beside it) to the curved bench and tables on the shaded left-hand side of the garden.
---
Anna Freud's Story
Anna came to London from Vienna with her family when they fled Nazi-occupied Vienna in June 1938. Here, Anna made a new life, practiced psychoanalysis and established a high reputation in her own right as a pioneer of child psychoanalysis.