The centre of Freud's study is occupied by his armchair and writing desk. That space saw the origin of his works.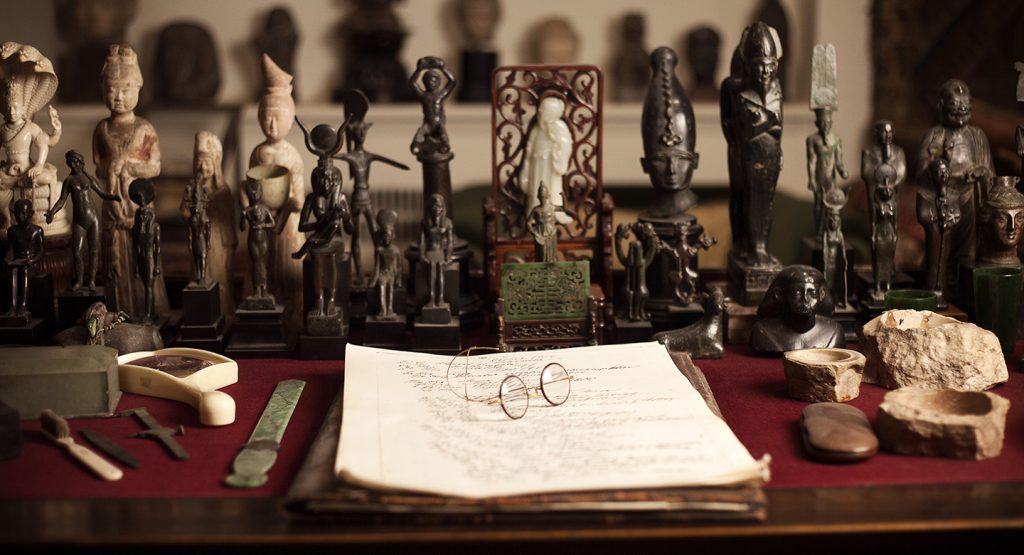 Visitors can neither sit in the chair nor handle the collection, as he did. But everyone can read his works. And in imagination every reader occupies the place left by the writer.
The centre of this new exhibition is an exercise in creative reading. A model desk with real antiquities is the setting.
Visitors can place themselves in the writer's space, facing the figures that witnessed his writing.
Antiquities are messengers of other ages and cultures. Their obscure messages call out to be interpreted like a dream. We sense their formal beauty, we provide the associations that bring the figures into our life.
Exhibition curated by Dr Jon Wood. Sponsored by the Henry Moore Foundation.