Carol Seigel, Freud Museum Director, met Ida Applebroog in her New York studio ahead of her exhibition at the Museum. She writes here about their meeting.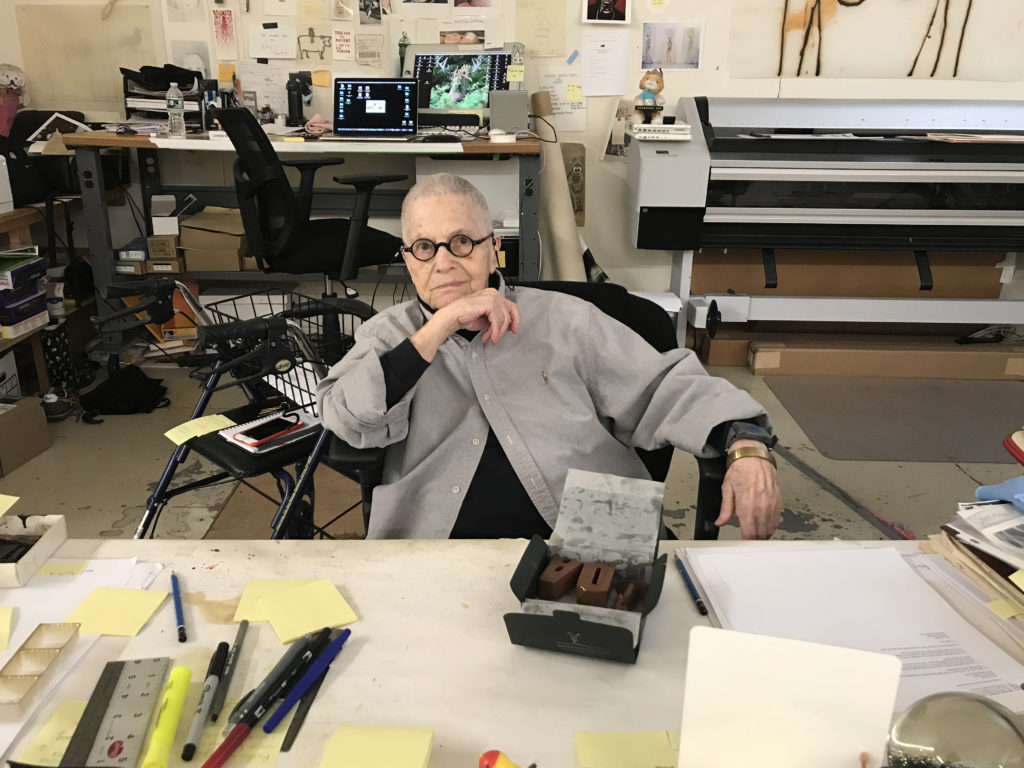 I was privileged to meet the artist Ida Applebroog in her New York studio last week. Surrounded by her art, and with preparations going on for a major show at Reina Sofia in Madrid later this year, Ida was happy to discuss the Mercy Hospital works to be shown at the Freud Museum .
These beautiful drawings were produced during Ida's stay in a psychiatric hospital following a breakdown in the 1960s. Luckily her enlightened psychiatrist had not prescribed shock treatment (then commonly used) but encouraged Ida to stay in her room and draw.
The pictures were boxed up for years, but when she saw them again, Ida said she was surprised how good they were, 'remarkable in terms of what they were doing', and how familiar. She remembered what each painting was a reference to, and 'everything came rushing back'.
Ida was very enthusiastic about her work being displayed at the Freud Museum. 'I always thought this was a show that should be at the Freud, I love the idea of my work being there'.
Ida Applebroog: Mercy Hospital is organised by Barry Rosen in association with Hauser and Wirth
The exhibition runs from 28 February 2020 to 7 June 2020
---
Unheard Voices
Our 'Unheard Voices' events season aims to illuminate the life and work of women whose stories have been stifled by history.
The season spans two major exhibitions at the Freud Museum: 'Ida Applebroog: Mercy Hospital' (28 February – 7 June 2020) and 'Muriel Gardiner' (June – October 2020), both celebrated for challenging the structures of society and pushing boundaries in the name of activism.