8 December, 2021, 3:00 pm

-

4:00 pm

Donation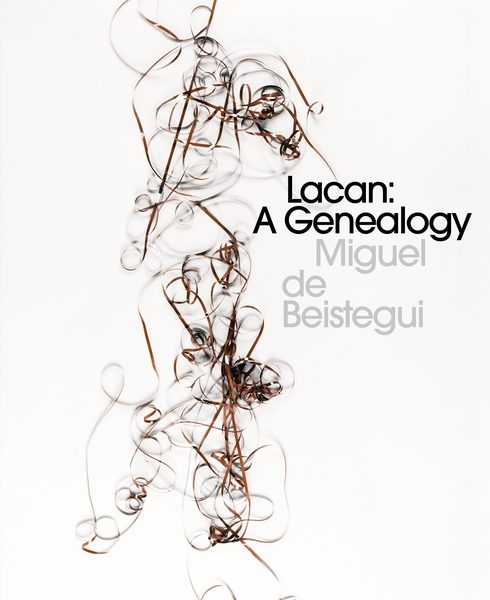 Lacan: A Genealogy provides a genealogical account of Lacan's work as a whole, from his early writings on paranoid psychosis to his later work on the real and surplus enjoyment.
Beistegui argues that Lacan's work requires an in-depth genealogy to chart and interpret the his key concept of desire. The genealogy is both a historical and critical approach, inspired by Foucault, which consists in asking how – that is, by what theoretical and practical transformations, by the emergence of which discourses of truth, which institutions, and which power relations – our current subjectivity was shaped. Desire is a crucial thread throughout because it lies at the heart not only of liberal political economy, psychiatry and psychopathology, and the various discourses of recognition (from philosophy to psychology and the law) that shape our current politics of identity, but also, and more importantly, of the manner in which we understand, experience and indeed govern ourselves, ethically and politically.
A novel reading of Lacan that foregrounds the radicality and urgency of his concepts and the relationship between desire, norm and the law.
Miguel de Beistegui is Honorary Professor of Philosophy at the University of Warwick, UK and ICREA Researcher in the Department of Political and Social Sciences at the University of Pompeu Fabra, Barcelona, Spain. His previous titles include: The Government of Desire: A Genealogy of Liberalism (2018), Proust as Philosopher: The Art of Metaphor (2012), Aesthetics After Metaphysics: From Mimesis to Metaphor (2012), and Immanence: Deleuze and Philosophy (2010).
"No superlative can do justice to the originality of this book. Using the notion of desire as a key to unlock the hermetic seal of Lacan's writings, de Beistegui demonstrates how the psychoanalyst's work generates a conception of subjectivity that allows for a radical reinterpretation of contemporary debates around self-governance, power-relations and identity politics. I have always known that only a non-Lacanian would be capable of taking Lacan's thought outside the conceptually sterile, dogmatic cult into which it has descended, but this is by far the best book on Lacan I have read in the past decade." – Dany Nobus, Professor of Psychoanalytic Psychology, Brunel University London, and Founding Scholar of the British Psychoanalytic Council, UK
————————
Tickets are offered on a pay-what-you-can basis, with a suggested donation of £10. Thank you in advance for your support of the museum at this very difficult time.
All ticket holder receive the recording automatically 24 hours after the close of the event and have access for 30 days.
Please note: this event has now been postponed from 17 June to 8 December 2021. Apologies for any inconvenience caused.