A newly released film of a Freud Museum event that took place in October 2020, one of three events with Vanessa Redgrave accompanying the new exhibition Code Name Mary: The Extraordinary Life of Muriel Gardiner.
See legendary actor Vanessa Redgrave, actors Daisy Bevan and Paul Hilton in person at the Museum, and Lord Alf Dubs speaking on screen, for moving discussion, performance and readings on the theme of refugees, migration and exile.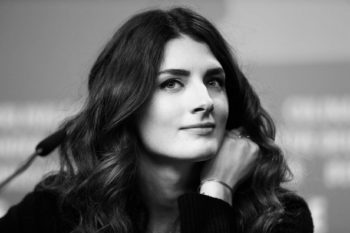 This special event took place in the home where Sigmund Freud and his family, including his daughter Anna Freud, settled in 1938 after fleeing Nazi oppression in Vienna. It is one of the few museums in the UK that celebrates the life and work of two refugees.
The event has been instigated and devised by Vanessa Redgrave, who before lockdown was working with the Freud Museum on current exhibition Code Name Mary: The extraordinary life of Muriel Gardiner.
Redgrave reads from Muriel Gardiner's autobiography highlighting Gardiner's bravery fighting fascism in 1930s Austria. Muriel was the subject of Vanessa Redgrave's 2019 play Vienna 1934 – Munich 1938, and will be performing extracts from this at special events during the forthcoming exhibition.
This fundraising performance is in support of the Freud Museum London, which has suffered significant financial loss during the Covid-19 pandemic.
---
Freud Museum On Demand
When you rent one of our On Demand events, you will be able to watch it right away and stream the video anytime during the specified rental period.
Simply click the Rent button in the top right of the video. A pop-up window will open where you can sign up/log in to Vimeo. You will be given the option to pay by credit/debit card or PayPal. Once the payment has gone through you will be able to play the full video immediately.
You can watch the video straight from our page once you've paid or log in to your Vimeo account, where you can find all the videos that you have rented.
If you are a Member you can apply your promo code when you enter your billing info.
More details on watching your purchased videos can be found here.