31 March, 6:00 pm

-

8:00 pm

£10 - £15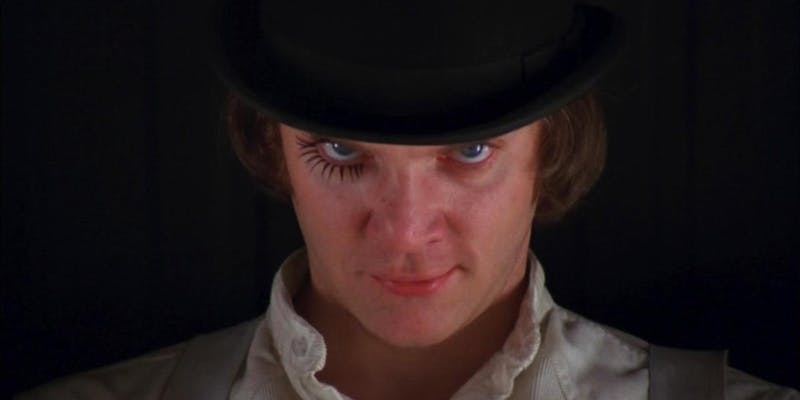 Stanley Kubrick's status as Genius Provocateur remains unparalleled 20 years after his death.
He mastered diverse genres with an unflinchingly beautiful cinematography, wicked sense of irony, philosophical depth, and soul-stirring music.
Building on a raw talent for photography and fixating on the finest details of image construction, Kubrick assumed total control over all painstaking aspects of adapting literary works into legendary cinematic events. With every new release, a pattern formed: first the outrage from established critics at the director's use of violence and/or experimental techniques, then an international cult following of fans who connected to Kubrick's daring vision. He invested heavily in the unconscious emotional response of his audience, and was fundamentally interested in exploring the paradoxes of human morality.
In this event, Mary Wild engages Professor Nathan Abrams in conversation, focusing on the central functions of Jewishness and psychoanalysis that shaped Kubrick's auteurial preoccupations relating to themes such as war, outer space, masculinity, madness, and the mysteries of marital eroticism. Bespoke video montages will illustrate iconic moments in the Kubrickian filmography; questions and group discussion welcome.
Organised by The Jewish Historical Society of England as part of Jewish History Month.
Join us for a drinks reception from 6pm, included in ticket price.
Nathan Abrams is Professor in Film at Bangor University where he directs the Centre for Film, Television and Screen Studies. He is the author of Stanley Kubrick: New York Jewish Intellectual (2018), Eyes Wide Shut: Stanley Kubrick and the Making of his Final Film (with Robert Kolker, 2019), and The Bloomsbury Companion to Stanley Kubrick (with IQ Hunter, forthcoming).
Mary Wild is the creator of the PROJECTIONS lecture series at Freud Museum London, applying psychoanalysis to film interpretation. Her interests include cinematic representations of mental illness, identity and the unconscious in the genres of horror, science fiction and documentary. Mary co-hosts a film podcast and teaches at City Lit and Picturehouse cinemas.