11 September, 2:00 pm

-

5:00 pm

£20 – £25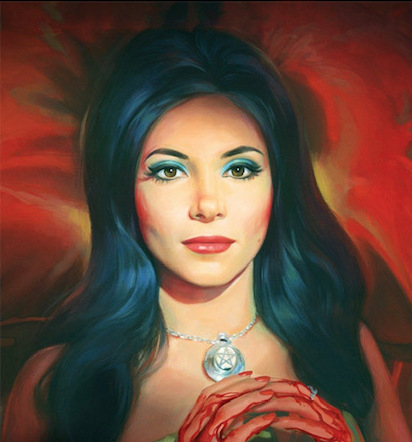 All of cinema is a spell, an incantation.
Early cinema once enthralled viewers with its images of the supernatural, phantasmagoria in the form of ghosts and flickering lanterns; the witch, or at least, her spectre, has laid her invisible presence beneath the very foundations of the film experience. Narrative films such as The Wizard of Oz, Suspiria and The Love Witch draw on the powerful, cultural meanings attached to the iconography of the witch in patriarchal ideology.
We will consider the appropriation of the iconography of the witch through Hollywood cinema and the psycho-social meanings attached to these images. Then, we will explore art cinema and experimental depictions of women and, in particular, their evocations of Freud's figure of the hysteric as witch, as other, as medium, as spectre and femme fatale. We will also consider to what extent recent cinema has subverted such notions of hysteria (and the male gaze) and offered up new feminist discourses, especially on transformation and collective experience.
Timetable:
Lecture and introduction to Freudian notions of women who transgress societal norms and feminist re-readings of the witch in visual culture including the art and occult practices of Marina Abramovic, Xenobia Bailey, Jala Wahid and and the two versions of Suspiria (1977/2018). We shall also discuss enchantment, matriarchal identity and post-colonial identity.

Clips and shared links to key materials.

Seminar and responses to key questions.

A short performance/reading from Davina Quinlivan's forthcoming book, 'Shalimar' on the subject of enchantment and vulnerability.
The event runs from 2-5pm, with a short break. 
All ticket holders receive the login link two hours before the start of the seminar. The login for the recording will be forwarded on Monday 13 September, with access for 30 days. 
A limited number of bursary places are available for those under financial hardship. Bursary places will grant access to the live and recording access for £10. We will try give away as many bursaries as we can, but priority will be given to UK unemployed and PIP/ESA claimants. Please apply here.