9 September, 2018, 2:00 pm

-

4:00 pm

£8 – £10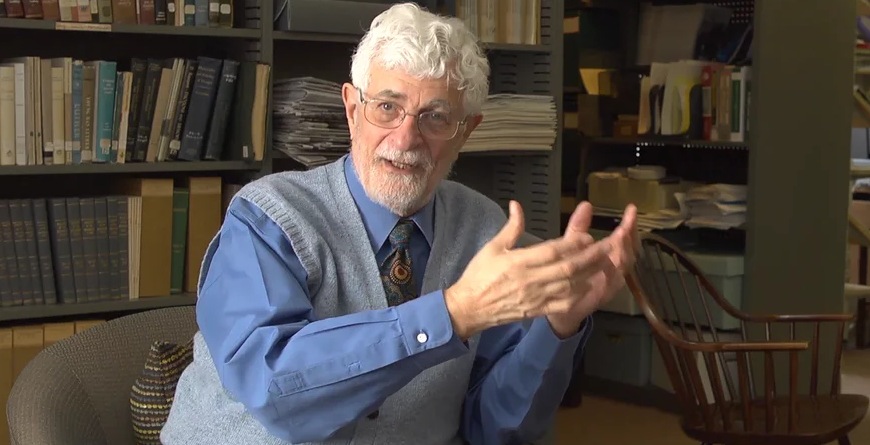 Vamik's Room is a work-in-progress documentary film about the life of Vamik Volkan, a psychoanalyst born in Cyprus who has worked a lifetime around the globe bringing representatives from warring factions together for dialogue.
The film dramatizes Vamik's main ideas about group psychology, tracing how he has helped heal conflict in traumatized regions including the Middle East, Estonia and the Republic of Georgia. It illustrates the importance of adaptive mourning and how malignant leaders can mobilize shared memories of a past injury to catalyze a "time collapse" in the present that fuels genocidal acts of revenge.
A central storyline concerns Vamik's work with a refugee family forced from their home in Abkhazia and how he helped the grief-stricken community find hope in their new surroundings, a dilapidated luxury hotel.  He returns years later where out of the ruins the people have built a room for him, "Vamik's room." The film concludes by describing his recent diplomatic work with the International Dialogue Initiative, which creates a reflective space for groups to communicate free from the distortions of historical trauma.
Molly Castelloe is an American writer and artist.  She received a doctorate in Performance Studies at New York University with a focus on theater and psychoanalysis.  Molly has presented on the subjects of performance and applied psychoanalysis at national symposia including the Institute for Advanced Study at Princeton University. Her scholarly articles have appeared in international publications and refereed journals. Molly worked as an actress for many years in theater and independent film. VAMIK'S ROOM is the first documentary she has directed and produced. It garnered the Gradiva Award given by the National Association for the Advancement of Psychoanalysis.
"An enthralling portrait of a remarkable humanitarian who deploys a cosmopolitan psychoanalysis to give new language and cure to the quintessential ailment of our time– the alchemical role of individual, ethnic, and national narcissism in fostering hatred and sectarian violence."
~ Robert Stam, PhD, author and ​University Professor, New York University
"One can see in this film there is a special aura around this man who has managed to see and listen to the worst of humanity and bring faith and love to the saddest situation."
   ~Ann Bennett Mix, Founder, American WWII Orphans Network
"Vamik Volkan is a singular figure in psychoanalysis and far beyond. . . every diplomat and diplomat-in-training should see this film."
~ Howard Stein, professor of Preventive Medicine, Poet Laureate, High Plains Society for Applied Anthropology