9 June, 1:30 pm

-

10 June, 5:00 pm

£40 – £45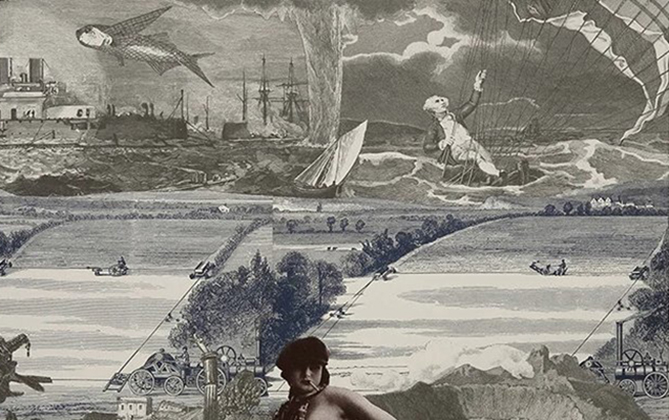 This course will take place online over 2 days: 9 and 10 June 2022, from 13.30 – 17.00 British Summer Time each day (time includes a tea break). All attendees will also receive access to the recording, available for 1 month. This series is run annually and will always be adjusted from the previous year with the latest reading.
Before Hegel, Western philosophy assumed 'ultimate reality' to be an eternal realm existing outside time: Hegel brought philosophy down into history and into the ever-changing flux of human society. On this course we will explore the new, social and historical vision of human life that was opened up by Hegel and the thinkers who followed him, and trace its influence on psychoanalysis. We will review attempts to synthesise Marx and Freud; the use of psychoanalytic ideas to understand contemporary society, including psychoanalytic studies of the psychology of Fascism; and examine some recent works of cultural history which explain the emergence of psychoanalysis itself in terms of the historical and cultural changes that brought modern society into being.
Session 1: Hegel based his philosophy on the idea that reality is dynamic and changing and that human consciousness itself evolves as society develops over the course of history. We will study Hegel's masterpiece 'The Phenomenology of Geist' (1807), exploring his philosophical vision in its entirety, before focussing on its most celebrated passage, the famous 'Master-Slave Dialectic', and placing this extraordinarily influential argument in the plan of the work as a whole.
Section 2: We will trace the impact of Hegel's 'Master-Slave Dialectic' on contemporary philosophy – in the social thought of Marx, in Nietzsche's 'On the Genealogy of Morals' and in the philosophies of human existence developed by Sartre and Beauvoir – and study its appropriation into psychoanalysis in the work of Lacan.
Session 3: In this session we will explore attempts to synthesise psychoanalysis and Marxism, such as those of Erich Fromm and Wilhelm Reich, and examine the most notable attempts to deepen Freud's social thought, such as Herbert Marcuse's 'Eros and Civilisation: A Philosophical study of Freud' (1955), and Normal O. Brown's 'Life Against Death: The Psychoanalytical meaning of History' (1959). We will also review psychoanalytic studies of the psychology of Fascism, and consider the recent emergence of critical psychology and psychotherapy.
Session 4: Finally, we will examine some classic works that use psychoanalytic ideas to critique contemporary society – such as Christopher Lasch's 'The Culture of Narcissism' (1979) – or bring current social theory to bear on psychoanalytic ideas – such as 'Anti-Oedipus: Capitalism and Schizophrenia' (1972) by Deleuze and Guattari. We will also explore a Eli Zaretsky's 'Secrets of the Soul: A Social and Cultural History of Psychoanalysis' (2004) – which offers an understanding of how the social changes that brought our contemporary world into being created the conditions for the emergence of psychoanalysis.
A limited number of bursary places are available for those under financial hardship. Bursary places will grant access to the live and recording access for £15. We will try to give away as many bursaries as we can, but priority will be given to UK unemployed and PIP/ESA claimants. Please apply here.