4 March, 2:00 pm

-

5 March, 5:30 pm

£35 – £40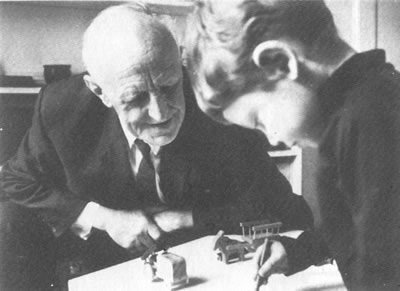 This course will take place over 2 days: 4 and 5 March 2021, from 14.00 – 17.20 each day (time includes a tea break). All attendees will also receive access to the recording 24 hrs after the event.
Donald Winnicott was a children's doctor who trained as a psychoanalyst. He maintained both disciplines throughout his career as the two strands of his working life, to their mutual enrichment. He was close to Melanie Klein (and analysed her son), but during the years of WWII, when the disputes between the followers of Freud and Klein were at their most stormy, he retained his independence. He became a leading member of the middle group of analysts in the British Society who refused to take sides in the Freud/Klein controversy.
His principal disagreement with Klein was over his insistence that the quality of the early environment provided by the mother is the crucial factor making possible healthy development, including the development of a 'true self'.
When she absolutely refused to modify her views in response to his criticisms, he was forced to clarify and articulate his own understanding of the dynamics of the early infant-mother relationship – creating the set of ideas that became his unique contribution to psychoanalytic thought. We will explore the ideas that have made Winnicott one of the most influential figures in contemporary psychoanalysis, and examine the related work of Michael Balint, Harry Guntrip and John Bowlby.
Course layout:
Session 1: We will critically examine the central Winnicottian notions of the 'good enough mother' and 'primary maternal preoccupation', and explore his profoundly social view of early development, reviewing the crucial dimensions of the 'good enough' mother's care – 'holding', 'handling', and 'object relating' – through which the baby gathers a sense of continuity and coherence that gradually coalesces into a personal self. We will also study his ideas on the consequences of 'environmental failure' in terms of psychosis and the development of a 'false self'.
Session 2: This session will focus on Winnicott's theory of 'transitional phenomena' – those symbols of the border between the small child's early fusion with the mother and his dawning realisation of separateness – and his account of how 'transitional phenomena' later move beyond the single object (eg: a teddy bear or a piece of blanket) to words, play, culture and religion as forms of experience taking place in an 'intermediate area' where the inner world and the outer world meet, and we are not required to decide finally which an object belongs to.
Session 3: We will explore Winnicott's view of the therapeutic setting as supremely transitional, and his belief that without play there can be no therapy: that when the patient is enabled to play, growth and development naturally follow. We will also bring Winnicott's work into dialogue with the work of Michael Balint, Harry Guntrip and John Bowlby.
[All attendees will receive additional reading material just before the course.]
BURSARY – There are a limited number of bursary places available for £15. Priority will be given to UK unemployed and PIP/ESA claimants. All bursary places have been issued.
---
Psychoanalysis After Freud
This is the third in a series of four courses exploring psychoanalysis after Freud. The courses will be accessible to beginners – but are also designed for those already familiar with these theories who wish to acquaint themselves with the results of the latest research and scholarship, and update themselves on the recent debates addressing the intellectual issues and controversies surrounding it.
More courses in the series:
21 & 22 January 2021 – Psychoanalysis After Freud: (1) Jung and Analytical Psychology
11 & 12 February 2021 – Psychoanalysis After Freud: (2) Klein and Object Relations
4 & 5 March 2021 – Psychoanalysis After Freud (3): Winnicott and Object Relations
25 & 26 March 2021 – Psychoanalysis After Freud: (4) Lacan