12 January, 2020, 10:00 am

-

5:00 pm

£48 – £65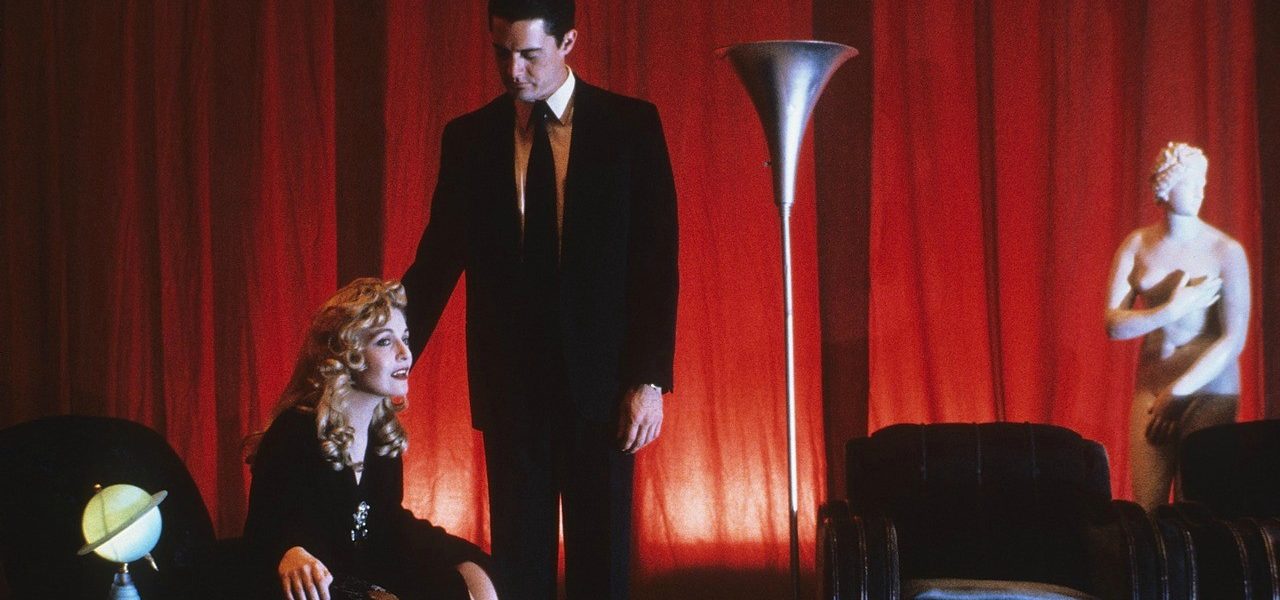 If Sigmund Freud's 'Uncanny' were manifested in human form, the result would surely be David Lynch…
…the beloved American surrealist filmmaker dubbed "Jimmy Stewart from Mars" on account of his cinegenic good looks and unconventional manner.
"Sometimes, in a frame, if there's doubt about what is seen, or some dark corner, then the mind can dream. If everything is crystal clear in that frame, then that's what it is; that's all it is."

David Lynch
Lynch's signature directing style embodies the Uncanny to a tee: violent, disturbing imagery pitted against a glimmer of ordinariness and magical realism, a cross between the macabre and the mundane. He loves to experiment with fear, mystery and confusion.
The ultraweird cinematic dreamscape Lynch has fashioned is fertile ground for psychoanalytic investigation where the unconscious mind provides the primary visual drive, interspersed by a lingering ambiguity that captivates and bewilders film fans around the world.
In this intensive day course, we will chart The Uncanny as an iconic Lynchian trademark in 6 celebrated titles featuring the Lady in the Radiator, the enigmatic Dorothy Vallens, absurdist road trip adventures, the Black Lodge, the Mystery Man and whatever is going on behind Winkie's Diner.
Please see below the full list of titles to be discussed. Advance viewing is optional; select scenes and bespoke montages will be shown on the day.
SESSION 1
Eraserhead (1977)
Blue Velvet (1986)
SESSION 2
Wild at Heart (1990)
Twin Peaks (1991)
SESSION 3
Lost Highway (1997)
Mulholland Drive (2001)
Special consideration will be given to the documentary David Lynch: The Art Life (2016) dirs. Jon Nguyen, Rick Barnes, Olivia Neergaard-Holm
9.30am – open
10.00am – first session
12.00pm – lunch
12.45pm – second session
2.45pm – tea break
3.00pm – third session
5.00pm – finish
Tea and coffee will be provided during both breaks. Please note: there is no cafe on site, however, you are welcome to bring your own lunch, which can be consumed in the classroom, or the Museum garden if the weather is fine.
PROJECTIONS is psychoanalysis for film interpretation. PROJECTIONS empowers film spectators to express subjective associations they consider to be meaningful. Expertise in psychoanalytic theory is not necessary – the only prerequisite is the desire to enter and inhabit the imaginary world of film, which is itself a psychoanalytic act. MARY WILD, a Freudian cinephile from Montreal, is the creator of PROJECTIONS.
---
The Uncanny: A Centenary
Join us this winter for a haunting program, as we mark the centenary of the publication of Sigmund Freud's paper on 'The Uncanny'. The exhibition The Uncanny: A Centenary runs from 30 October 2019 to 9 February 2020, alongside a programme of related events.