1 July

-

30 September

Pay what you can.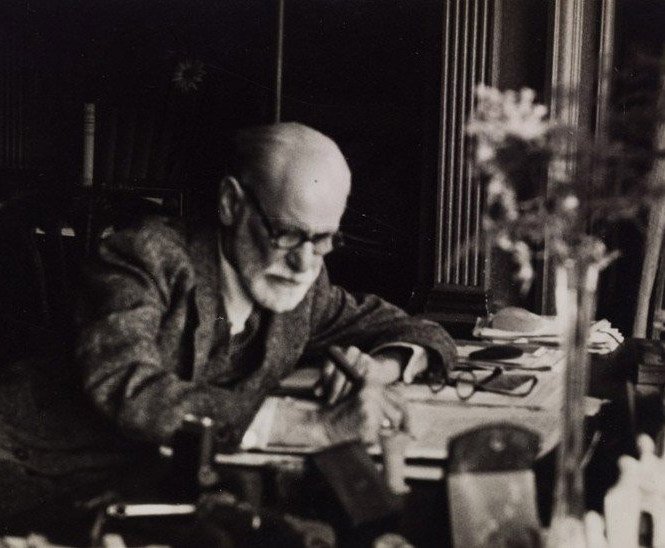 Please note: this event has already taken place. Booking is for recording access only. Your unique access code will be in your Eventbrite confirmation email, available for 1 month from registration.
Tickets are offered on a pay-what-you-can basis, with a suggested donation of £10. Thank you in advance for your support of the museum at this very difficult time.
Total lecture time: ~1 hour
What sort of private life did Sigmund Freud lead?
Did his barber really pay house-calls every morning to cut his hair? Did his wife really put toothpaste on his toothbrush to save him precious time? And is it true that, at mealtimes, Freud refused to eat cauliflower because it reminded him of the human brain?
In this unmissable event, Professor Brett Kahr will explore the intricate details of Freud's daily routine from early morning until bedtime, taking us on a fascinating journey through the intimate moments of the life of the father of psychoanalysis.
Kahr will trace the arc of Freud's day from awakening, when he dressed in white cotton shirts and suits of British cloth, to his bedtime habits of reading and smoking while snuggling a hot water bottle to stave off the cold Viennese winds.
While focusing on Freud's domestic routine and on the details of his relentless hours in the consulting room, Kahr will also reconsider some of the myths and allegations about Freud's character. Was he really as vicious to colleagues as many historians have suggested? Did he really have an extramarital affair with his sister-in-law, who lived in the adjoining bedroom in the family home? And did he really steal ideas from others without due acknowledgement?
Professor Kahr will draw upon many of the precious, unpublished documents in the archives of Freud Museum London and, also, the Library of Congress in Washington, D.C.
In this "up close and personal" webinar, you can enjoy a detailed glimpse into the private Sigmund Freud – the great conquistador of the mind!
Professor Brett Kahr is Senior Fellow at the Tavistock Institute of Medical Psychology in London and, also, Visiting Professor of Psychoanalysis and Mental Health in the Regent's School of Psychotherapy and Psychology at Regent's University London. Kahr has enjoyed a long association with the museum since its inception in 1986, and he has served as a Trustee of Freud Museum London and Freud Museum Publications for the last ten years. He has written several books about Sigmund Freud, including the popular Life Lessons from Freud for the School of Life series, "Life Lessons from Great Thinkers", and, also, Coffee with Freud, his "interview" with the resurrected Sigmund Freud. He is currently completing a new intellectual biography of Freud based on numerous archival materials. Professor Kahr works full-time with both individuals and couples in private practice in Central London and, also, as an historian of psychoanalysis.