19 October

-

31 December

£6 – £8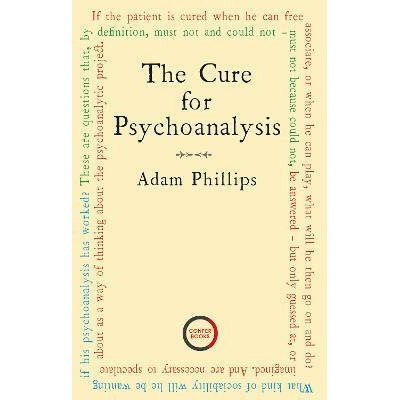 All registrants will receive access to the recording at the bottom of their confirmation email. It will be available to watch for 1 month from the date of registration.
The book contains two brilliant essays by one of the foremost thinkers in the field of psychoanalysis.
In the first essay, 'The Magic of Winnicott,' Adam Phillips makes clear the subtlety and wisdom of Winnicott's concept of play. In 'The Cure for Psychoanalysis' he works through psychoanalytic theories about cure and instructs us to take most seriously those that free the analyst and patient to wonder and to take pleasure in the unknowable adventure ahead of them.
These two thought-provoking writings frame a discussion between the author and Edward Corrigan, analyst and friend, which offers an intimate portrait of two analysts in conversation, thoughtfully reflecting on traditions that inform Phillips' practice and prolific works. This record of 'A Day with Adam Phillips' at the Institute of Contemporary Psychoanalysis in New York includes questions and commentaries, which demonstrate the creative and open expression encouraged by and reflected in the practice of psychoanalysis itself.
Adam Phillips is a practicing psychoanalyst, formerly Principal Child Psychotherapist at Charing Cross Hospital, London. He is General Editor of the Penguin Modern Classics Freud translations and the author of numerous works of psychoanalysis and literary criticism, including most recently On Wanting to Change, Attention Seeking, and Unforbidden Pleasures.
Lisa Appignanesi OBE is a prize-winning writer, novelist, broadcaster and cultural commentator. She is a former chair of the Royal Society of Literature, a former president of English PEN, and chair of The Freud Museum London. Her award-winning books include Everyday Madness: On Grief, Anger, Loss and Love; Mad, Bad, and Sad: A History of Women and the Mind Doctors, Trials of Passion: In the Name of Love and Madness and Freud's Women (with John Forrester).
The event was streamed live from the museum on 13 October 2021.
Buy the Book
The Cure of Psychoanalysis (2021) is available from the Freud Museum Shop. Worldwide shipping available. Pick up your copy now >>