31 May, 2019, 7:00 pm

-

8:30 pm

£8 – £12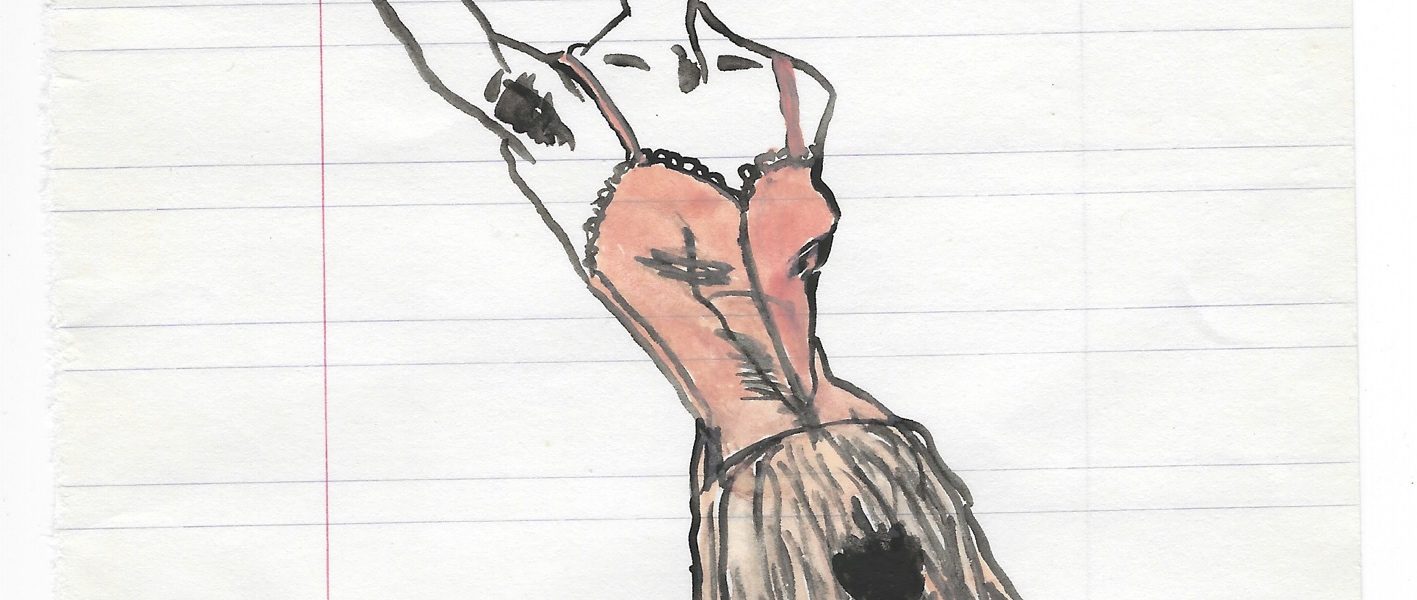 This event is hosted by our Writer-in-Residence, Alice Butler, who is researching and writing feminist approaches to kleptomania in collaboration with the Freud Museum. Alice will also give a reading from her recent work.
There will be women in négligés, yes, in the state of what the dictionary tells me in a poor translation is a person dressed without research. There will be birds with silk culottes in their beak (have they stolen them, little fetish thieves?). The material is charmeuse, a light fabric with a satin weave, the face lustrous and reflective while the back has a dull finish. A charmeuse is also a person (a woman) who knows how to please. There will be all the latest news of the material of lingerie, a feminine domain par excellence.  There will be the rustling of intimate clothing, the frou frou and the cri cri of silk, an ecstatic abandon to the refinement and finesse of fabrication, the richness of material, un nervosisme délicat.
Sharon Kivland is an artist and writer, and editor and publisher (her press: MA BIBLIOTHÈQUE), and occasionally a curator and translator if pressed, who lives and works in France and the UK. Her work considers what is put at stake by art, politics, and psychoanalysis. Recent projects have followed revolutionary movements in France, taking up fashion and fashioning, and education, and include rewritings of Marx' s footnotes to Capital and Emile Zola's novel Nana. Reading and politics are evoked and feminised, in a manner that is both elegant and belligerent. She is the author of a number of books in a series somewhat frivolously entitled Freud on Holiday, including appendices and related works.
Alice Butler is a writer and academic based in London. She has recently been awarded her PhD—titled "Close Writing: Touching Kathy Acker and Cookie Mueller"—from the University of Manchester. She is currently the Freud Museum Writer-in-Residence, where she is working on kleptomania and feminist art. Her art writing has been published in frieze, Cabinet and Art Monthly, amongst other publications.