Sigmund Freud's Collection
Sigmund Freud's collection of antiquities, housed at the Freud Museum London, is vast and unique.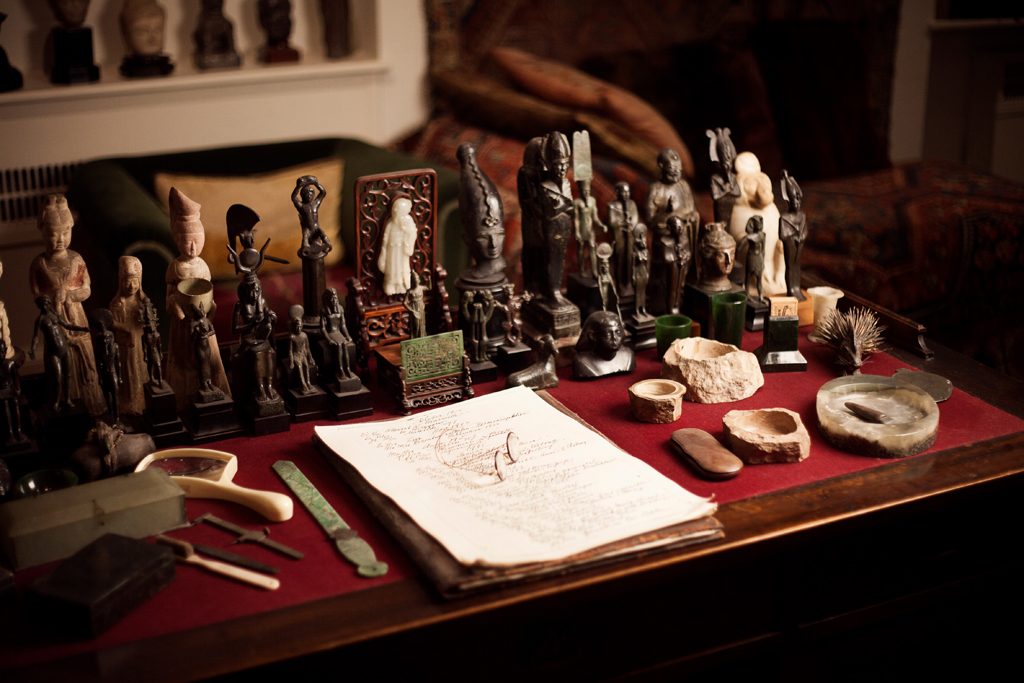 This year the Museum has published an exciting new book featuring a selection of these beautiful, varied, and often surprising objects. Freud's study alone contains items from numerous cultures around the world which came into his possession between 1896, when he began collecting, and 1939, when he died here in London.
When and how Freud acquired these objects is often a mystery to us, since he rarely recorded his purchases. As such, compiling this selection became an exercise in biographical research and provenance detection.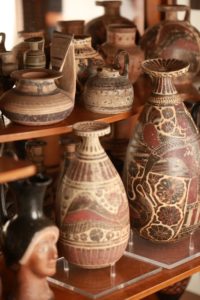 The objects chosen for the book represent a cross-section of Freud's collection. When selecting the objects for this book the quality of the antiquities was of course considered, but also the significance an object held in Freud's life. Many of these statuettes and vases stood on the shelves of his study for decades and inspired some of his most famous theories.
These objects held a unique place not only his study but his life.
Representations of Oedipus and the Sphinx, in either statuette form or as decoration on vessels, cannot go unnoticed in Freud's collection or his work. Athena, written about extensively as Freud's favourite object, was the only piece to accompany him personally to London while escaping Nazi-occupied Austria.
Other items in the book hold a more discreet position in the collection. A large group of glass bottles, for example, are rarely referenced in texts about his antiquities and are positioned in an often overlooked corner of the library. I also felt it was important to feature artworks from civilisations and communities outside the Egyptian, Roman and Greek collections.
Two Indigenous North American objects appear, as does a Peruvian vessel and a beautifully carved Balinese statuette.
These sometimes seem at odds with the overwhelmingly Greek and Egyptian assortment, but their presence in Freud's household shows they meant something to him, and the unknown way in which they arrived in Vienna or London adds a layer of mystery.
Freud's Treasures
All of Freud's treasures, from semi-nude Venus to grotesque head, have their own origin story and distinct place in his cabinets. The publication features a small selection of 60 from around 2000; a representation of Freud's eclectic tastes and shopping habits.
All of the items have unique issues and needs, and it is now the job of the museum's curators to address them. Somehow these objects, large and small, have survived burial and disinterment, world travel and world wars, to settle in a comfortable and eclectic North London study. With the support of visitors, members and patrons the Freud Museum will ensure they survive for future generations.
Buy Sigmund Freud's Collection: Highlights from the Freud Museum London by Bryony Davies from the museum shop now.