On Monday 19th November we received the very sad news that our dear friend and colleague Maira Thorley had passed away in hospital that morning at the age of 41.
Maira came to volunteer in the Freud Museum Shop in June 2016, and subsequently became a member of staff, working in the museum for two days a week.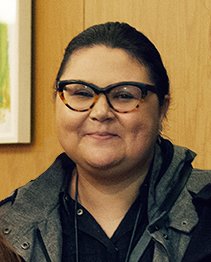 Despite the fact that she was battling a long-term illness, Maira was always extremely sunny and positive. She was a hugely popular member of staff, both with her colleagues and with visitors.
Working with Maira in the shop was always an education. She gave her undivided attention to every single visitor, so much so that there would often be a queue of Brazilian visitors in front of her till, refusing to be served by whoever was working on the other till! Everyone wanted Maira's attention, and she reveled in helping people, drawing on seemingly inexhaustible supplies of energy.
After spending a day working with Maira, you always came away feeling better about the world. She had a unique ability to make people smile and to bring out the best in them. She had an instinctive sense of fun, a beaming smile and a wonderfully loud and anarchic laugh.
We will all miss her more than we can say, and our thoughts go out to her husband Brent and her family.