On Tuesday 10 July 2018, Sir Simon Schama CBE returned to Sigmund Freud's final home at 20 Maresfield Gardens to join guests at an evening reception for Patrons of the Freud Museum.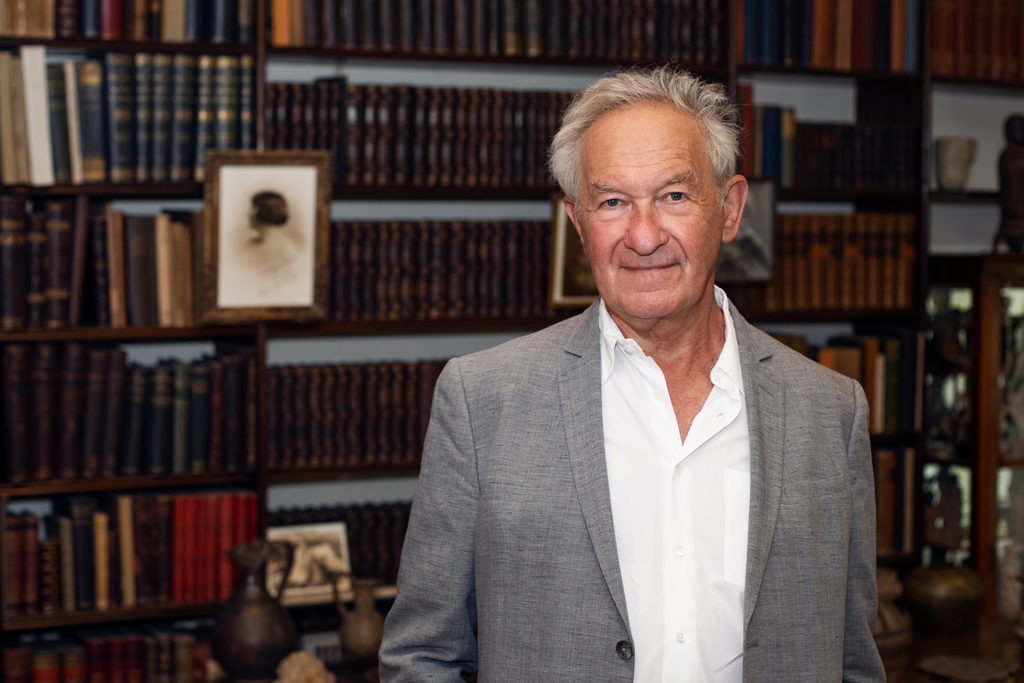 Freud's home is of special significance to Schama, as the place where he chose to begin his exploration of the history of the Jewish people in BBC television series, The Story of the Jews, in which he recounts:
"In the summer of 1938, an eminent, elderly Jew recently arrived from Vienna, was interviewed by the BBC. Driven from Vienna by the Nazis at the age of 82, his daughter Anna, interrogated by the Gestapo, his life's work demonised as 'Jewish science'. But Sigmund Freud was now safe in England, 'lovely, free, magnanimous England', as he called it. And he could return to the questions that had haunted him for years."
Addressing gathered Patrons and guests, Schama stressed the importance of supporting the Freud Museum and its work:
"This house should not just be a kind of shrine to one of the greatest figures that changed the way we think about our collective world and what humanity is and the problems and conflict now which are constructed. This house, this museum in its magnificently expanded form, has something to say about now…and it is the one thing which is utterly missing actually, from what passes for deep commentary about the terrible straits in which we find ourselves."
Carol Seigel, Director of the museum, said:
"Firstly, I would like to thank Sir Simon Schama for joining us last evening. We are all immensely grateful to Sir Simon for being such a generous host and passionate advocate for the Museum, and are truly honoured to have him as our Patron.

The Freud Museum London is a thriving institution, and, thanks to the generosity of friends who gathered with us, will continue to be so. The Museum holds a unique place in peoples' hearts as the final home of Sigmund and Anna Freud, where they lived, worked and died. This is what drives our dedication to their legacy, and to caring for the home that is of such huge importance to the many thousands of visitors we welcome here every year.
Your involvement in the Museum's work and plans is vital to realising our ambitions to deliver a secure and sustainable future for the Freud Museum. As an independent charity, the Museum receives no direct public funding.
Please visit our Patrons page for more information about how to become a Patron and be involved in our work.
We remain grateful for your kind support.